Regular price
Sale price
$80.00
Unit price
per
Sale
Sold out
This product is a knitted jersey waterproof quilt protector available in various sizes. It offers protection against bed bugs, allergies, liquid spills, and stains. The protector comes with four quilt clamps to keep the corners of your quilt securely in place. The encasement is easy to remove and can be washed with regular sheets and tumble-dried on medium heat. The product provides commercial-grade protection throughout the entire encasement.
This knitted jersey quilt cover features TPU lining and waterproofing technology, provides protection against dust mites, bed bugs, and allergens, as well as liquid spills and stains. This advanced textile technology ensures superior protection.
The products have been tested by an independent third party and are made from inert textiles with no chemical additives. 
Please note: Quilt Clamps are consumable items not covered under our product warranty. You can buy replacement clamps from our online store should they be broken, lost or damaged.

Share
How this will alleviate allergies

Our knitted jersey waterproof quilt protectors available in single, double, queen, king and super king to accommodate protection for all quilts & duvets. Explore the many benefits of our waterproof duvet protector units to stop worrying about bed bugs, allergies, liquid spills and stains. 

Included with each waterproof quilt protector are four quilt clamps, which attach to the internal corners of the quilt encasement via small ties, clamping off to the corners of your quilt. This assists in keeping the corners securely in place.

The encasement can be easily unzipped and removed for ease on laundry day. You can throw it in with your sheets and tumble dry on medium heat. This product is commercial-grade and has the same protection the whole way around.
Features

Lab tested with <2nm pore size (microns)
Waterproof
Suitable for commercial and residential use
Suitable for dust mites, bed bugs, asthma, rhinitis, sensitive skin, and incontinence
Easy to install
Protects new bedding and salvages infested bedding
Lab tested with <2nm pore size (microns)
Waterproof
Suitable for commercial and residential use
Suitable for dust mites, bed bugs, asthma, rhinitis, sensitive skin, and incontinence
Easy to install
Protects new bedding and salvages infested bedding
Entry and escape proof
Soft fabric
Hypoallergenic
Machine washable
hemical- and pesticide-free
What's included

1 Quilt Protector
4 Comforter Clamps
Sizes

Please see the sizing chart
View full details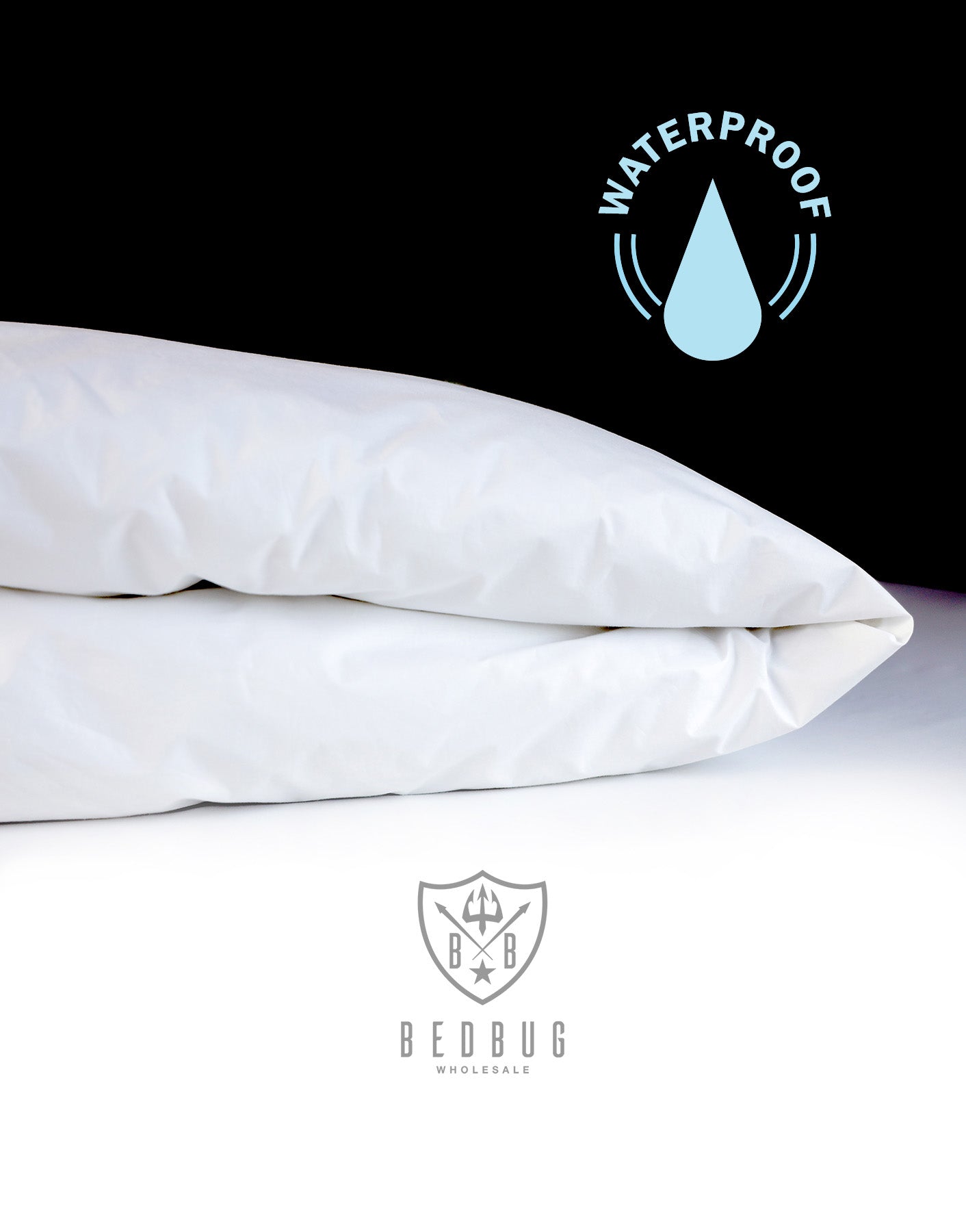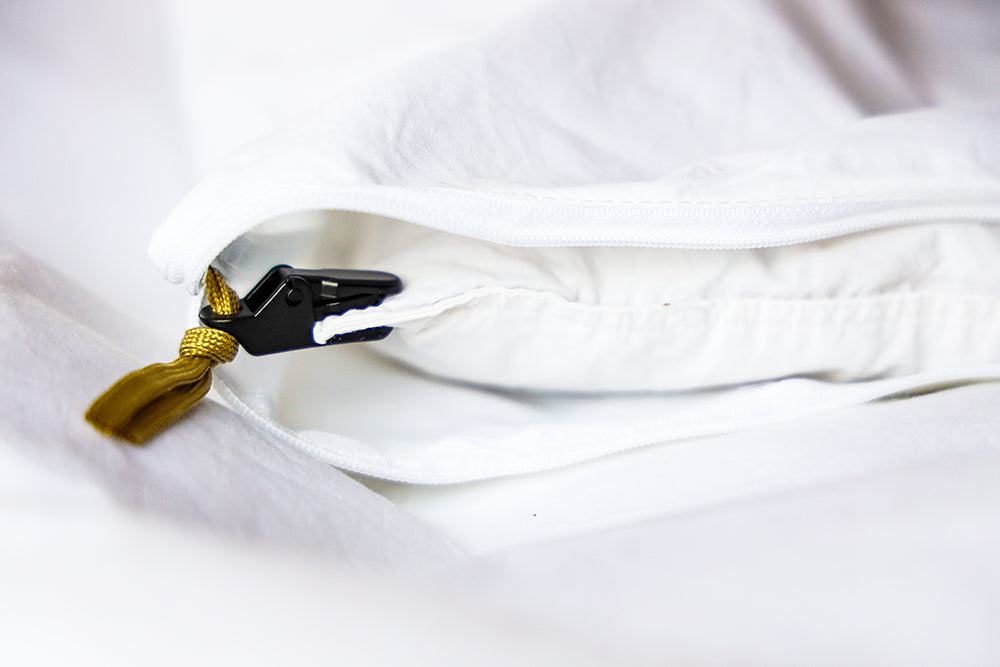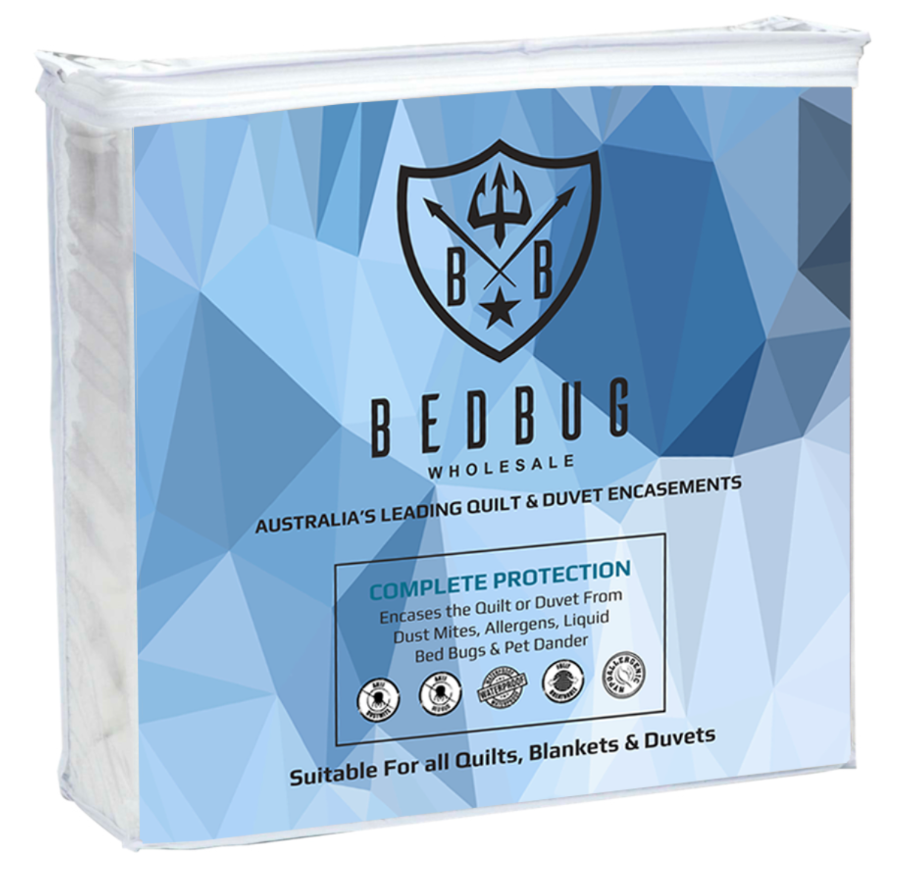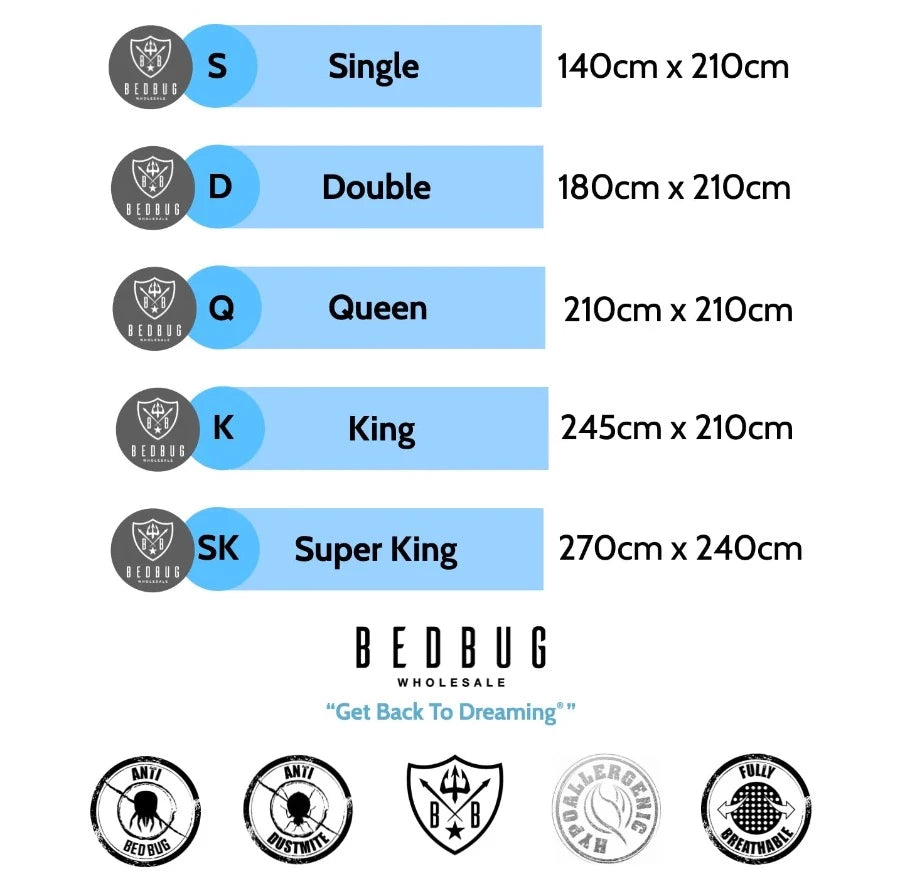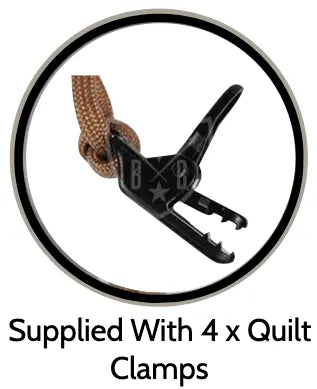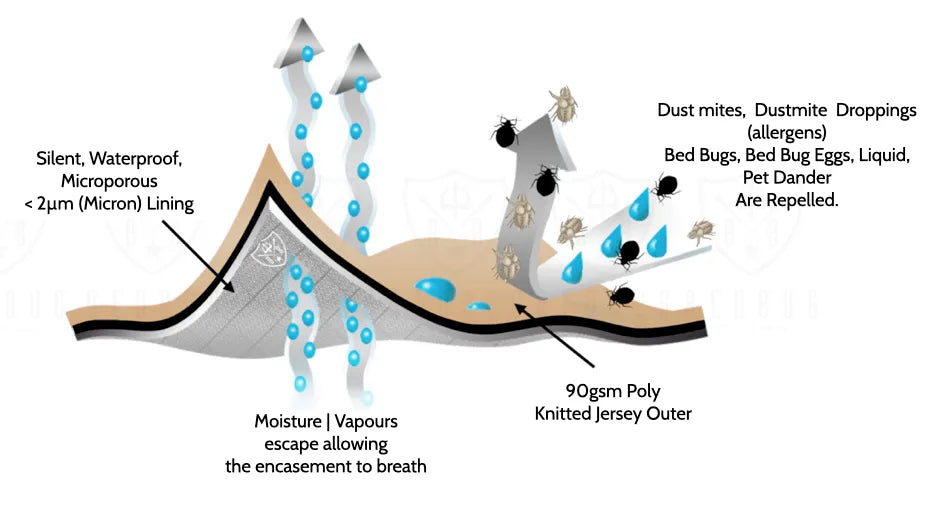 Superior quality dust mite covers
Designed for allergen protection

These products are designed to prevent dust mites and their allergens from passing through the fabric, seams or stitching. Mattress, pillow and duvet encasements are valuable in preventing the development of allergies like eczema, rhinitis, and asthma.

Exceptionally tight weave

The encasements come in two options: cotton and waterproof. They are made from either a densely woven cotton fabric with a pore size of approximately 2.8µm (microns) or a waterproof knitted jersey fabric with an even smaller pore size of less than 2µm. Allergen particles range between 5µm and 20µm in size.

Zippered covers 

When the cover is fully zippered, it forms a barrier that prevents dust mites and their allergens from escaping the enclosed area. This effectively blocks dust mites, reducing the risk of triggering allergies and asthma symptoms.
How do encasements help with dust mite allergies and asthma?
Encasements act as a barrier, preventing allergen particles, which range in size from 5µm to 20µm, from becoming airborne and entering the respiratory system. Encasements provide a physical barrier between the person and the sleeping surface, effectively addressing dust mite allergies and asthma symptoms.
Dust mites are microscopic pests that feed on dead skin cells and can be found in mattresses, pillows, quilts, and other bedding materials. Their allergens, including feces and body fragments, can trigger respiratory issues.
Dust mite covers
How should I use the mattress protectors?

For optimal results, it is recommended to use the mattress encasements in conjunction with a slip-on mattress protector placed on top. The slip-on mattress protector should be taken off the mattress and laundered weekly along with your other bedding, while keeping the mattress encasement securely sealed.
How often should I wash the mattress encasements?

The mattress encasements need washing only every 6-12 months. Alternatively, if the encasements are not visibly dirty, using a steam cleaner outside can be a time-saving and effortless option.
Is cotton or waterproof material more effective at creating allergen barrier?

Both options are equally effective in controlling allergens, dust mites, bed bugs, pet dander, scabies, and bird lice.
Are the cotton mattress protectors waterproof?

The cotton mattress encasements are not waterproof,  they will not protect a mattress from liquid spills, dirt, or grime. However, they are 100% effective for controlling Allergens, Dust Mites, Bed Bugs, Pet Dander, Scabies & Bird Lice. These are seen as the premium option.
How should I choose the depth of the protectors?

The 24cm tall mattress encasement is ideal for up to 27cm tall mattresses. The 33cm mattress encasement is perfect for mattresses up to 38cm tall. 
What is OEKO TEX®?

OEKO-TEX® is an independent certification system for textiles, focusing on the safety and sustainability of textile products. It provides a standardized framework for evaluating and testing various aspects of textile materials, such as harmful substances, chemical usage, and environmental impact. OEKO-TEX® certification ensures that textile products meet stringent criteria and are free from harmful substances, making them safer and more environmentally friendly.
Do the waterproof covers cackle?

The waterproof lining is free from crinkling or crackling found in other waterproof fabrics or PVC options. It is widely utilized in medical and bio-medical fields.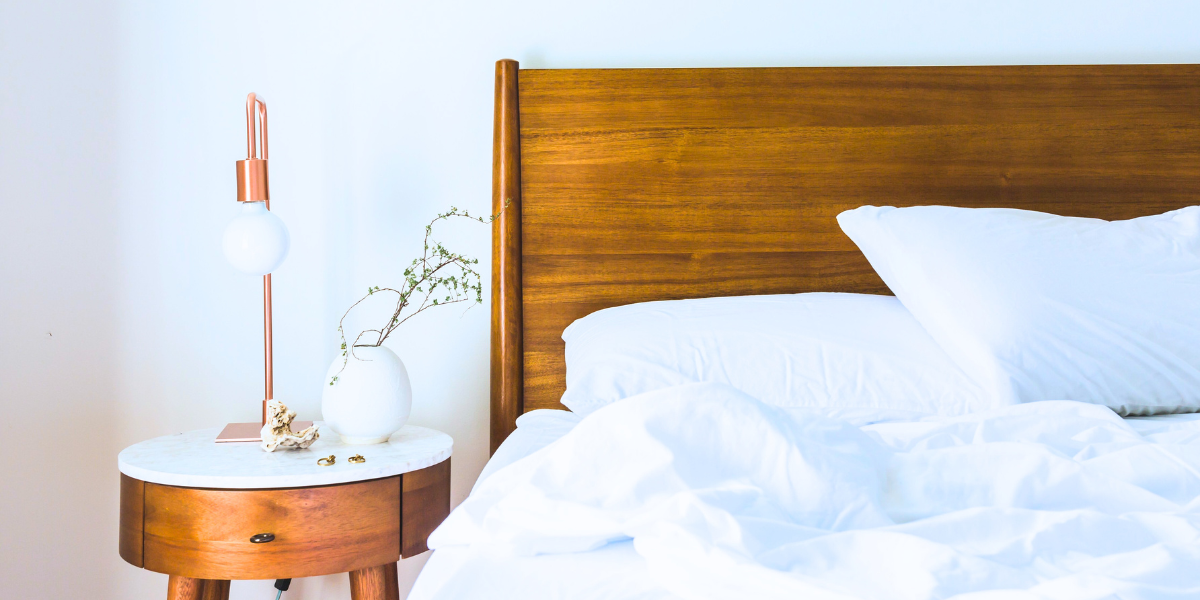 Dust Mite Covers
Do dust mite covers really work? What are the best dust mite covers? What should I look for when purchasing dust mite encasements? All your questions answered in one place.
Dust Mite Covers